Scotch Egg | Advertising

What better way to celebrate a Christmas of bargains and booze, than with a free scotch egg? People really liked this campaign, showing their admiration on Twitter and other social media. We got to do tons of funny press ads and the TV ad (a spoof of the famous Ambassador's Party) was picked as Campaign "Ad of the Week". After all, who doesn't like a free scotch egg? Directed by the great Brian Baderman.


Some examples of the love and affection this campaign received across the UK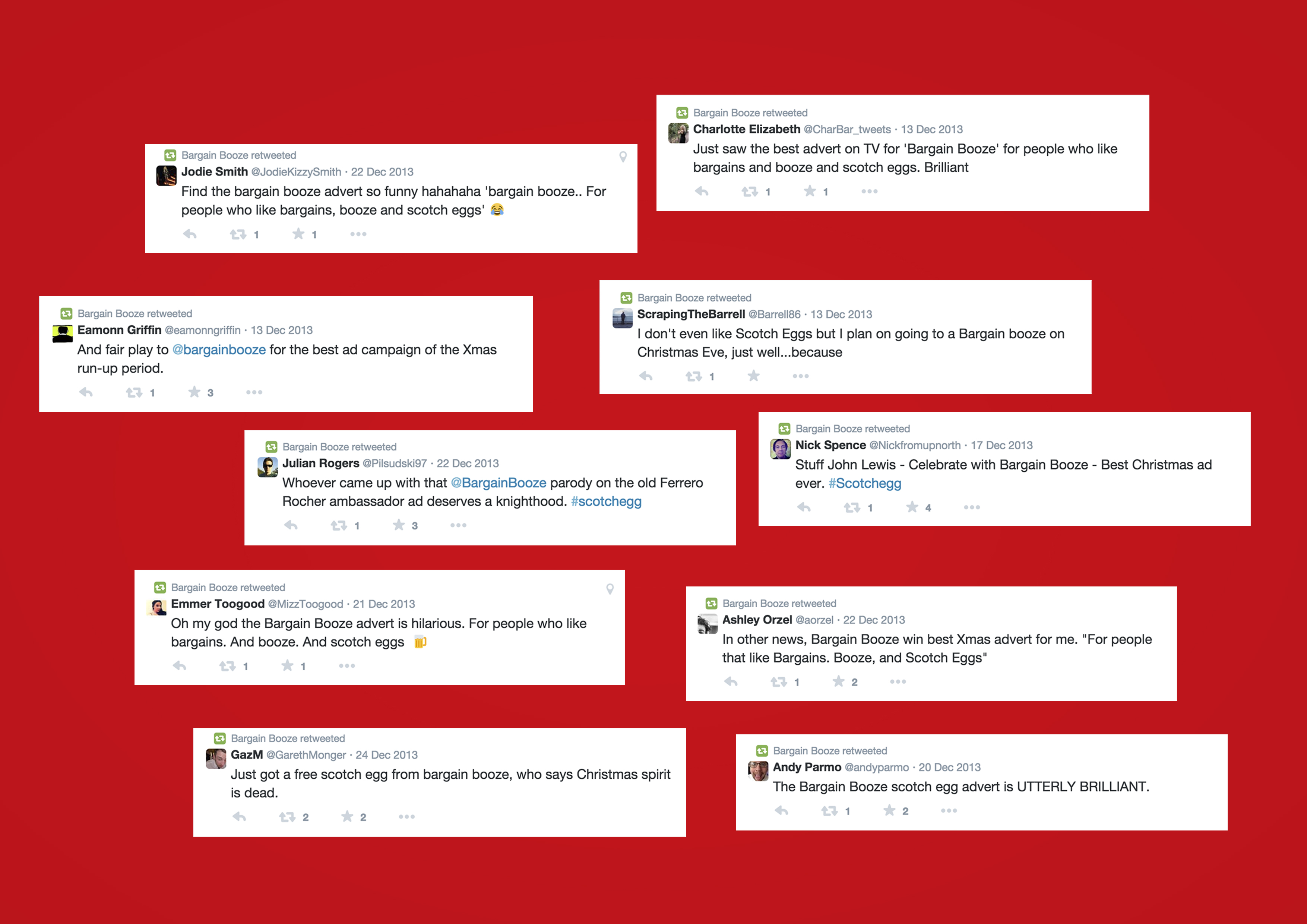 And if you've liked the campaign as much these people above, here it is the TV 30'' version. Enjoy.
Title: Scotch Egg
Product: Bargain Booze Xmas Campaign
Client: Bargain & Booze
Output: Film, Print
Role: Art Director
Tags: Advertsing